FIT 5-40-5 EQUALS BALANCE
Our core team has a combined clinical experience of over 50 years. From this vast amount of patient and client interaction we have observed the most common health concerns facing people today and identified the most frequent challenges that hold people back from achieving their ideal health and life.  With that in mind, this is why our programs all focus on optimizing three vital areas of health: Movement | Nutrition | Mindfulness
CLEAR, CONCISE, AND EASY TO FOLLOW
Drawing from our clinical experience and the use of up to date scientific research, we have created a clear, concise and easy to follow program that you can implement in your life in order to help you transform yourself so that you are looking and feeling better than you ever have before. From losing weight, increasing muscle tone, improving energy and vitality, decreasing stress or better nutrition, FIT 5-40-5 will provide you with the effective tools, procedures and guidance that you will require in order to ensure your optimal health goals become your reality.
Short & Effective: 5 Special Exercises for 40 Seconds and 5 Reps.  Our fitness components are based on the principles of the highly effective high-intensity interval training or HITT…….only with a twist!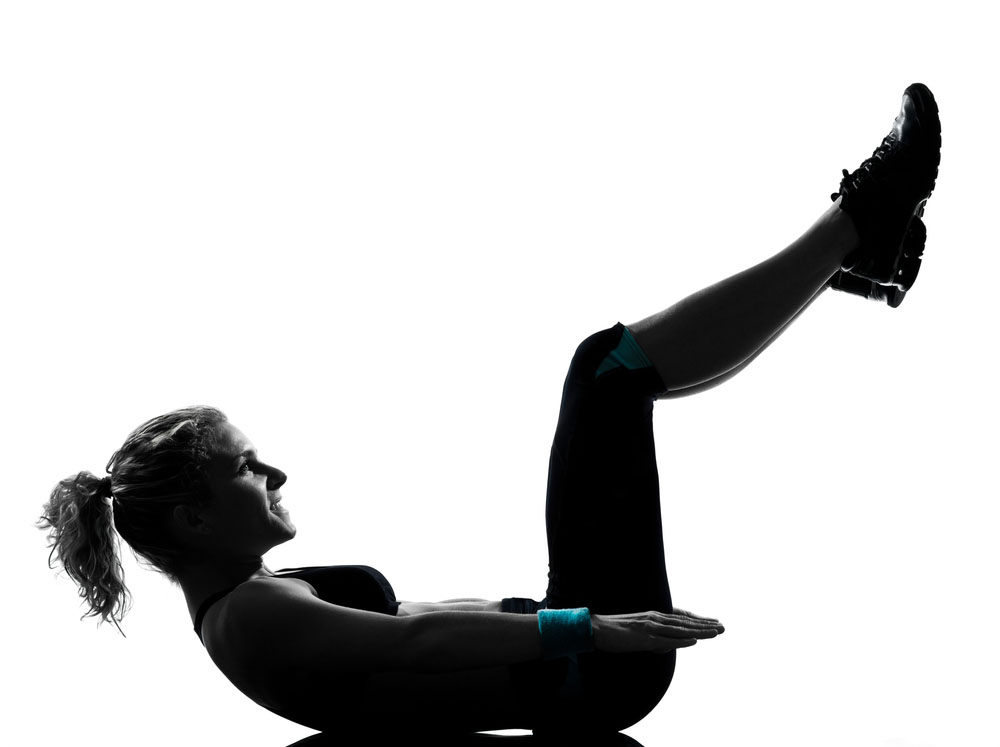 While the science confirms the many benefits of HITT training, it also identifies some of the shortcomings of this form of training as it contributes to overall health and fitness. We have created our workouts so that you get all the great benfits of HITT training as well as make subtle additions to account for the shortcomings in order to achieve the most well rounded results for your health.
The core workouts of the FIT 5-40-5 program consist of 5 Exercises at 40 Second Bursts and repeated 5 Times. This results in a slightly longer form of high intensity training but maintains an efficient time frame in which to train. This form of training has been shown to help prevent post exercise appetite and stimulate FAT BURN due to the production of hormones called catecholamines.
Research has shown the best way to achieve the fat burning advantage of catecholamines is to alternate between exercises that incorporate all parts of the body.
Our fitness components have been created based on sound scientific findings in order to help you achieve FAT BURNING and MUSCLE TONING as efficiently as you can. In addition, the science shows many other benefits you can achieve from this form of workout, all of which relate to the most common health problems facing people today, thus allowing you to move your needle in the direction of wellness on the spectrum of health. Benefits include:

WEIGHT LOSS

INCREASED ENERGY

INCREASE MUSCLE TONE

LOWER RISK OF HEART DISEASE / STROKE

LOWER RISK OF DIABETES

LOWER THE 'BAD' CHOLESTEROL

IMPROVED MOOD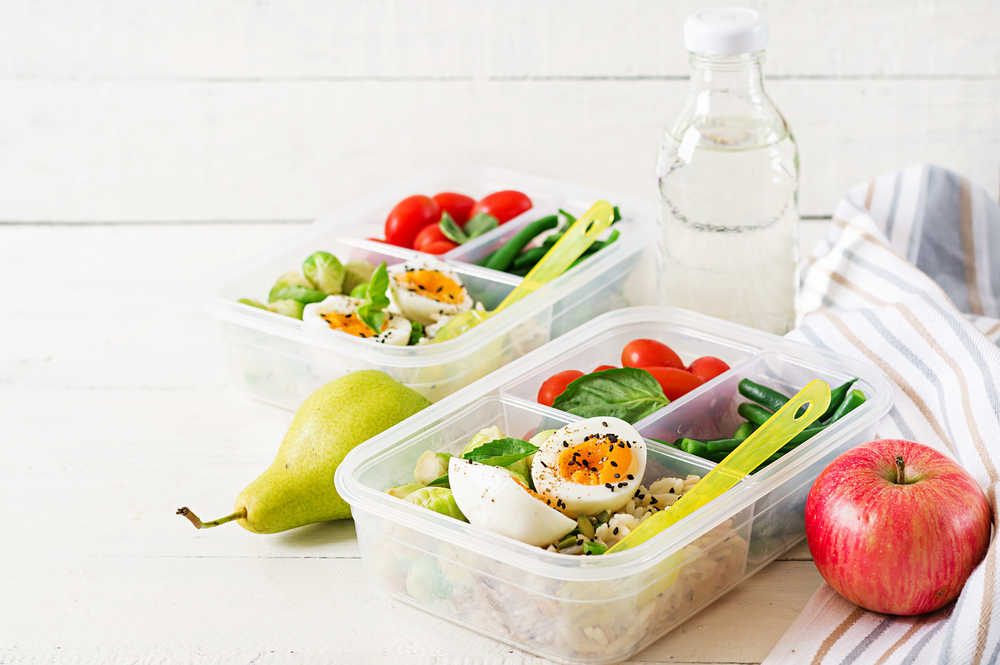 The core Fit 5-40-5 meal plans are developed from our innovative 'Core 40 Food Guide.' From this guide we create meal plans of 5 portions per day, consisting of 3 meals and 2 snacks or 2 meals and 3 snacks, depending on your outcome goals. Eating 5, smaller portions of food more frequently throughout the day has many benefits to our physiology and therefore the way our body functions. It helps maintain a higher metabolism making our body more efficient at using energy. In addition, it helps overcome 'weight-loss resistance' and makes you a FAT BURNING machine! The foods that make up the Fit 5-40-5 Nutrition Plan are specifically chosen to help reduce inflammation in the body which is associated with chronic illness like heart disease, diabetes and cancer. So, while we are aiming to fuel your body so that it can perform at its best, we are also ensuring food consumption that can drastically reduce your risk of suffering from chronic disease.
The meal plans can be diversified to suit your preferences and goals by following the 5-40-5 principles of meal prep and your FIT Partner may have some additional plans to suit your challenges.
We take in to account that rigid meal plans don't always account for our personal likes and dislikes. We have made a system that allows for choice and variety which are among two of the more common reasons most people have troubles keeping to a healthy eating regime. Following the Fit 5-40-5 Nutrition Plan could not be any easier.
You Follow 3 Simple Steps……

WEIGHT LOSS

INCREASED ENERGY

INCREASE MUSCLE TONE
The Core 40 Food Group is made up of real whole nutrient dense foods that ensure you get the vitamins and minerals required for optimum health.
*There are modified Core 40 Food Groups for vegetarians and other dietary preferences.
Daily Guided Meditations & Deep Breathing Exercises: Fit 5-40-5 Lifestyle Programs pays specific attention to the relationship between your state of mind and your health.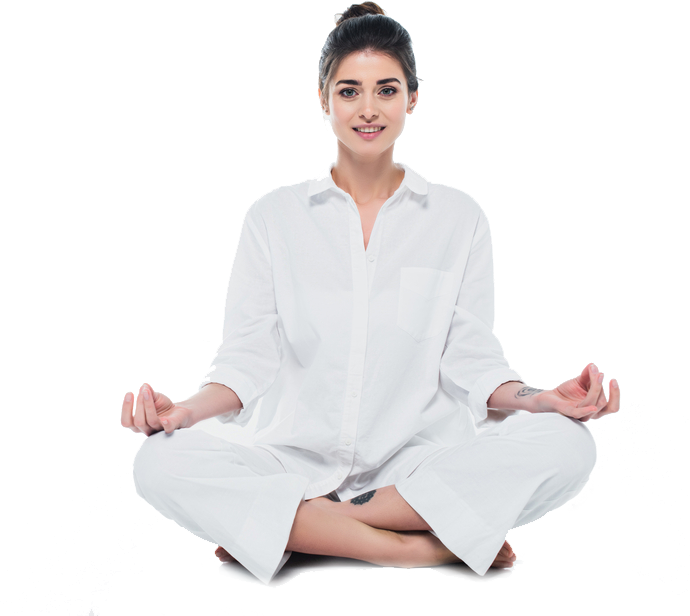 Fit 5-40-5 Lifestyle Programs pay specific attention to the relationship between your state of mind and your health. In order to achieve your health goals in the program, your mind must be in line with your goals. We have an amazing collection of easy to follow guided meditations and visualizations to help you create the state of mind necessary to reach optimal health and fitness. As a member of our Fit 5-40-5 community you will gain access to all of this and be able to get help from your FIT Partner and community. Take part in the engaging challenges that will help with anxiety, depression, self-esteem, guilt and motivation; all from a natural and holistic perspective.
In order to achieve your health goals your mind must be in line.  Our team and FIT partners can help help along with our guided meditations and visualizations to help you create the state of mind necessary to reach optimal health and fitness.
As a member of the Fit 5-40-5 community you will gain access to the discussion feed similar to a Facebook Group which is led by your FIT Partner and be able to take part in the engaging discussion relevant set health challenges that can help alleviate conditions like anxiety, depression, self-esteem, guilt and motivation, all from a natural and holistic perspective.

DEVELOP A NEW PERSPECTIVE ON STRESSFULL SITUATIONS

BUILD STRESS MANAGEMENT SKILLS

INCREASE SELF-AWARENESS

BECOME MORE PRESENT

BALANCE NEGATIVE EMOTIONS

IMPROVE CREATIVITY

INCREASE PATIENCE AND TOLERANCE
The reason Fit 5-40-5 program works is because it is based on the best available science with respect to biology and body chemistry as it pertains to movement, nutrition and mindfulness.
Movement | Nutrition | Mindfulness : These three components need to be optimized in order to optimize body performance and overall health. Consider these three areas like the legs of a 3 legged stool. All three legs must be working optimally in order for the stool to be firm and steady. If even 1 leg of the stool is not working right, the stool is no longer functioning at its best. The same can be said for exercise, movement and mindfulness in relationship to our health.
Our programs also come with support to help overcome some of the most prevalent roadblocks that can keep us from achieving our goals. You will be teamed up with a FIT Partner who will guide you through your journey and help push you over the finish line.
Finally, our programs are built with versatility in mind. Rather than a one size fits all approach, there is room for choice and adaptations so that every program can work for you.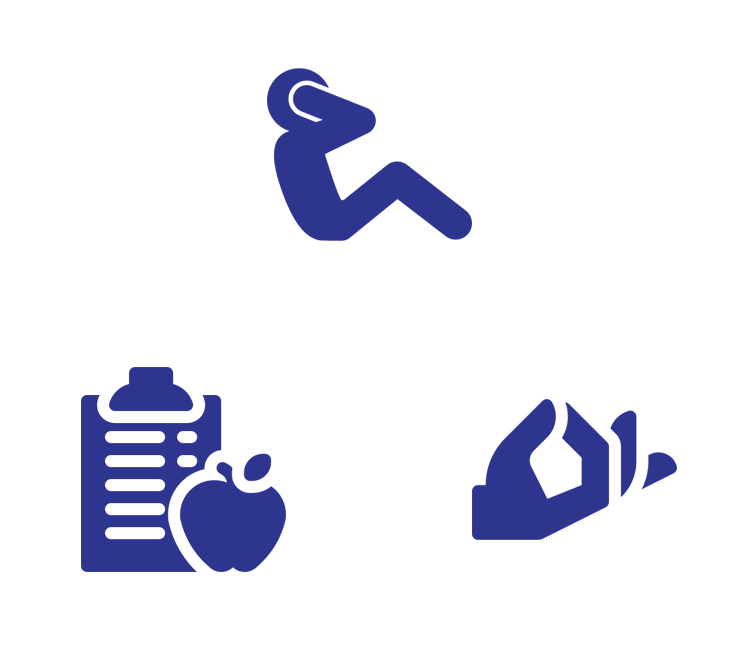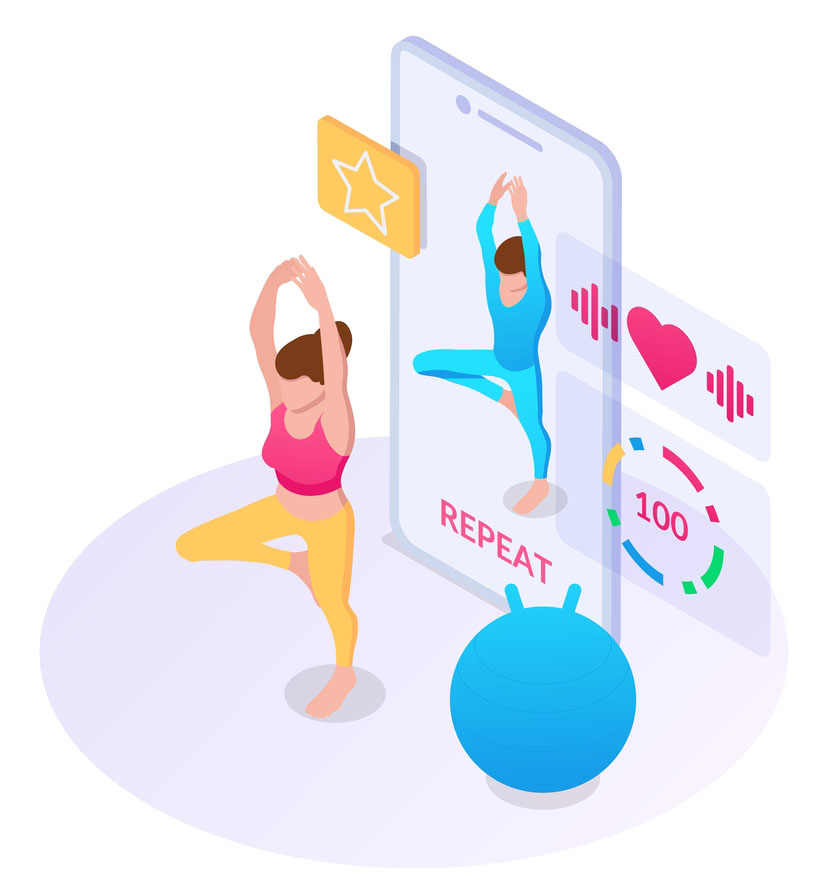 Trying to make changes to your health can be tough.  Partly because it requires changes to your routine which for most people can feel etched in stone.  But we know how to break the mold.  We've built a platform that will gamify your journey.  All our available programs are based on challenges that last from 15 to 90 days.  You can create your own challenges and work at your own pace or join your group's FIT Partner challenges and link arms with other people who are on the same journey as you!  Whichever you decide, you're FIT Partner will be there to guide, inspire and motivate you across the finish line.
A study published in the European Journal of Social Psychology in 2010 demonstrated that  the length of time it takes for a new behavior to become automatic varies from 18 days to 254 days.     According to the authors, missing one day did not hinder progress, however, the more they stuck to the plan, the easier their behavioral change was perceived and the shorter it took for the new habit to form.  With FIT 5-40-5 we've made it easy to help you form new healthy habits while having fun and meeting new people in the process.
BALANCE FOR OPTIMAL HEALTH
We all have busy lives, tons of priorities, , interests, obligations, activities, and relationships all competing for our time.  There are the essentials like going to school, going to work, paying bills and taking care of family.  But we also have the things that make us happy, like working on a hobby, playing on a team or hanging out with friends. Balance is a key component in our lives if we are to be fulfilled.  And health is the same way.  This is why we believe that in order to achieve optimal health that all three pillars are met by working on physical (movement), chemical (nutrition), and emotional (mindfulness).

For some, this is self-evident. However, for others, their attempts at improving their health might only focus on diet, exercise, or meditation as stand-alone methods—they don't necessarily realize that all three components are vital parts of the whole picture.

Exercise affects our state of mind, just as diet affects the function of the brain and our ability to move. We can't give one aspect more attention than the others, and we can't rely on the hope that one will be strong enough to compensate for weakness or lack in the other two.

If the only thing you do to take care of yourself is exercise, you might get some decent results, and might even look great, but it won't lead to you to optimal health.  If there's emotional stress in the house and you're eating a terrible diet, your body will eventually succumb to chronic stress, no matter how much physical activity you do.